We are delighted to be able to offer this relaxing and restorative 3 day Yoga Residential Retreat with Joann Connington at Villa Boccella, near Lucca in Northern Tuscany.
We are delighted to be able to offer this relaxing and restorative 3 day Yoga Residential Retreat with Joann Connington at Villa Boccella, near Lucca in Northern Tuscany.
---
Take time out for yourself to nourish and nurture your body, mind and spirit in the beautiful ambiance of Villa Boccella. Leave your cares (and even your laptop) behind and immerse yourself in three days of yoga under the expert guidance of inspirational teacher, Joann Connington.
We aim to allow you a true sense of retreat for your whole self through a combination each day of practicing dynamic postures to awaken the body and some quieting internal observational practices against the backdrop of the stillness and beauty of the Tuscan countryside. As ever, there will be consistent attention to the breath to calm the mind and relax the body.
We will begin on arrival day with a late afternoon session of yoga to settle ourselves gently into the practice and to come together as a group before the evening meal.
The emphasis in the morning sessions will be on the more invigorating yoga poses with the focus on standing postures, balancing poses and perhaps inversions. In the late afternoon sessions we will focus on more restorative sitting or lying down asanas as the day wanes. Pranayama (breath control) and short, seated meditations will bring closure to each day's practice.
We will finish our retreat on Tuesday morning with one session of yoga in order to formally bring closure to our time together.
Joann is an internationally known teacher of yoga who now lives in Lucca where she holds regular classes in Hatha Yoga. She taught for over 30 years in Aspen in Colorado and has led many retreats in Italy, the USA and Mexico. She has developed a teaching style based on many years training in the Iyengar tradition with Ramanand Patel. Angela Farmer who is a renowned teacher trainer in the United States had a strong influence too on the more gentle approach to the postures.
Our retreat includes:
three nights accommodation at the Dependance on the Villa Boccella estate (twin-bedded en suite rooms. We also have a limited number of single en suite rooms)
all meals and refreshments. Delicious freshly prepared vegetarian meals with locally sourced ingredients with wine served at the evening meal
unlimited supply of teas, coffees, herbal and fruit teas, and fresh fruit
6 sessions of yoga
all yoga props, mats and blankets
During your free time in the afternoons, you will be able to explore the beautiful grounds of the Villa Boccella estate with walks through the olive groves, or book a massage, Indian Head massage or session of reflexology with our in-house therapist (at an additional price). Travel to the venue is not included but we can arrange airport transfers as well as pick up in Lucca. Travel insurance is also recommended for those who come from abroad.
4pm 28 October - 11am 31 October 2017
From €550 per person
12 places
28 October - 31 October 2017
Call: +39 345 3140844
Email: tuscanyartsandhealing@gmail.com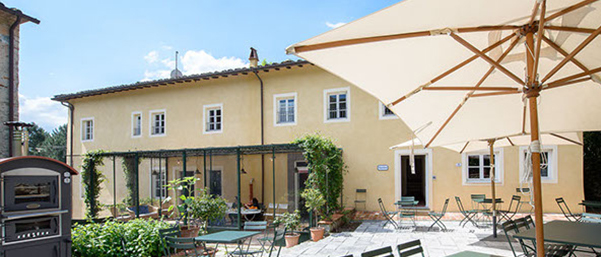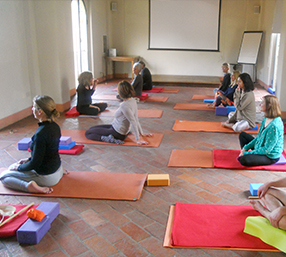 Location
Villa Boccella is an immaculately restored 17c Tuscan estate with extensive grounds set amongst the rolling hills of N Tuscany. It is very well situated only 10km from the historic, walled city of Lucca and an hour's drive from Pisa with its international airport.
Our Retreat takes place in the Dependance of the Villa and we will be using the adjacent. light and airy Studio with its underfloor heating for our yoga sessions. The acccommodation is top quality throughout and all bedrooms are spacious, tastefully furnished and en suite. There will be ample opportunity to explore the fine landscaped gardens with rare specimens of trees and shrubs and views over the surrounding countryside. It is a truly magical place.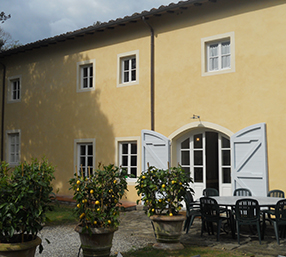 Booking & Information
For bookings and further information, please contact: Jane Parkinson, Co-ordinator and Facilitator
Email: tuscanyartsandhealing@gmail.com