Ignite your writer's spark on this 5-day Creative Writing and Mindfulness Retreat at Villa Boccella, near Lucca in Northern Tuscany. Set against the backdrop of the stillness and beauty of the Tuscan landscape, these five days will set you on a very special writer's journey for life.
Ignite your writer's spark on this 5-day Creative Writing and Mindfulness Retreat at Villa Boccella, near Lucca in Northern Tuscany. Set against the backdrop of the stillness and beauty of the Tuscan landscape, these five days will set you on a very special writer's journey for life.
---
Mindfulness transforms the craft of writing into the art of writing. It inspires and nourishes our natural, innate writer's voice. Led by Sheldon Press Mindfulness author, Catherine G Lucas alongside playwright, poet and performer Swithin Fry, this retreat unravels the apparent contradiction between the calm of mindfulness and the explosion of creativity.

Calling all writers: whatever your genre, wherever you might be on your writer's journey, this retreat will open up new vistas and new energy for you.

Each day is designed for you to experience how the creative calm of mindfulness feeds directly into every stage of the writer's journey. From transforming the spark of inspiration into the final written words, mindfulness is there serving and nourishing your inner writer's voice.

Catherine, a mindfulness trainer as well as author, leads the 'power of now' sessions which link into Swithin's writing development workshops. In this way, you will experience the direct relationship between mindfulness and creativity. When mental clutter drops away, our true voice can be heard and expressed.

Each day is designed for creative calm, starting with optional meditation and Chi Gung (a mindful slow movement and waking-up routine similar to Tai Chi) before breakfast. We then lead into the morning's mindfulness/writing workshop.

After lunch there will be free time – hopefully, inspired writing time. The stunning grounds of the Villa Boccella estate are available for you and your notebook to explore. There will also be opportunities in the afternoons for one-to-one sessions with the tutors, followed by a late afternoon mindfulness/writing session.

A special event of the Retreat will be an afternoon writing trip to Lucca, a bustling nearby town renowned for its Renaissance Walls as much for its medieval 'rotunda' of houses built directly and visibly on the foundations of a Roman amphitheatre. This will be a chance to try our your enhanced self-awareness as a writer in a 'living context'.


Our aim, within the context of 'mindful creativity' is to provide you with a highly individualised experience tailored to your specific writing needs, whatever your preferred genre, and whatever your experience as a writer. Bring along a piece of work, work on a totally new piece over the five days or explore other genres, or do all three!

Your tutors:
Catherine G Lucas qualified as a Mindfulness Trainer with Breathworks in 2007 and has taught many groups since then, including soldiers returning from Iraq and Afghanistan and NHS therapists. On the writing front, she has two books in the Sheldon Press's Mindfulness Series. The first was released in January 2017 and the second is due out in 2018. Before that she published two books on mental health, one with Findhorn Press (2011) and the other with Sheldon Press (2015). Catherine's writing builds on her earlier academic career when she held a full-time lectureship in European Studies at Edgehill University. She is a fluent Italian speaker having lived in Tuscany as a child.

Swithin Fry is a playwright, poet and performer who has also taught Creative Writing at Further Education level in the UK. His plays have included a commission for a musical from the Everyman Theatre in Cheltenham and a competition entry which was chosen to be performed professionally by the Landor Theatre in London (2014). His poetry has been published by Brittle Star (2007) and he performed his nine-verse poem, 'The Eminent M', a take on the Faustus story, with the VIA inclusive- dance company which won second prize at the Cheltenham Performing Arts Festival in 2013. His performing work includes a highly successful comedy improvisation event which he wrote and directed at the King's Theatre in Gloucester in the UK (2013-14). More recently, he toured a one-man show about his visit to his penpal, Tim Coleman on Death Row, Ohio who he believes is innocent (2013-ongoing). After performing this at the Brighton Fringe, he was invited to take it to the renowned King's Head Pub Theatre in Islington, London. He is currently writing a book about his unlikely friendship with Tim.
Our retreat includes:

- five nights accommodation at the Dependance on the Villa Boccella estate (twin-bedded en suite rooms; a limited number of single/double en suite
rooms are also available)
- mindfulness and creative writing sessions with our tutors, as well as one-to-one sessions
- half day excursion to Lucca
- all meals and refreshments
- delicious freshly-prepared meals with locally sourced ingredients with wine or non alcoholic drinks served at the evening meal
- unlimited supply of teas, coffees, herbal and fruit teas, and fresh fruit
- Tourist Tax

Travel to the venue is not included but we can arrange airport transfers as well as pick up in Lucca. Travel insurance is recommended for those who come from abroad. For details of our Early Bird Discount please contact us at the address below. The costs are per person.

4pm 6 October - 12pm 11 October 2018
From €850 per person
max. 12 places
6-11 October 2018
Call: +39 345 3140844
Email: tuscanyartsandhealing@gmail.com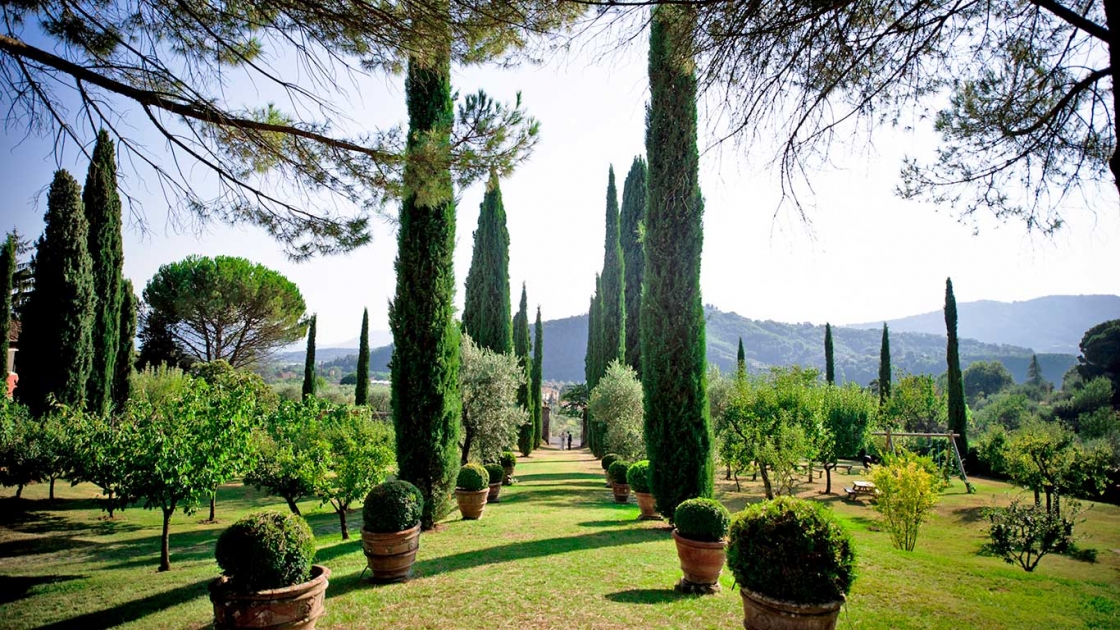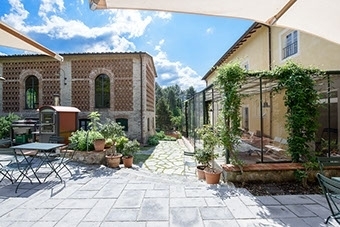 Location
Villa Boccella is an immaculately restored 17c Tuscan estate with extensive grounds set amongst the rolling hills of N Tuscany. It is very well situated only 10km from the historic, walled city of Lucca and an hour's drive from Pisa with its international airport.

Our Retreat mainly takes place in the Dependance of the Villa. The main living/dining room of the Dependance has a log fire, beautiful new conservatory with its own stove and delightful sitting out areas. We also have use of the adjacent Studio which is a light and airy space with underfloor heating. The acccommodation is top quality throughout and all bedrooms are spacious, tastefully furnished and en suite. There will be ample opportunity to explore the fine landscaped gardens with rare specimens of trees and shrubs, olive groves and views over the surrounding countryside. It is a truly magical place.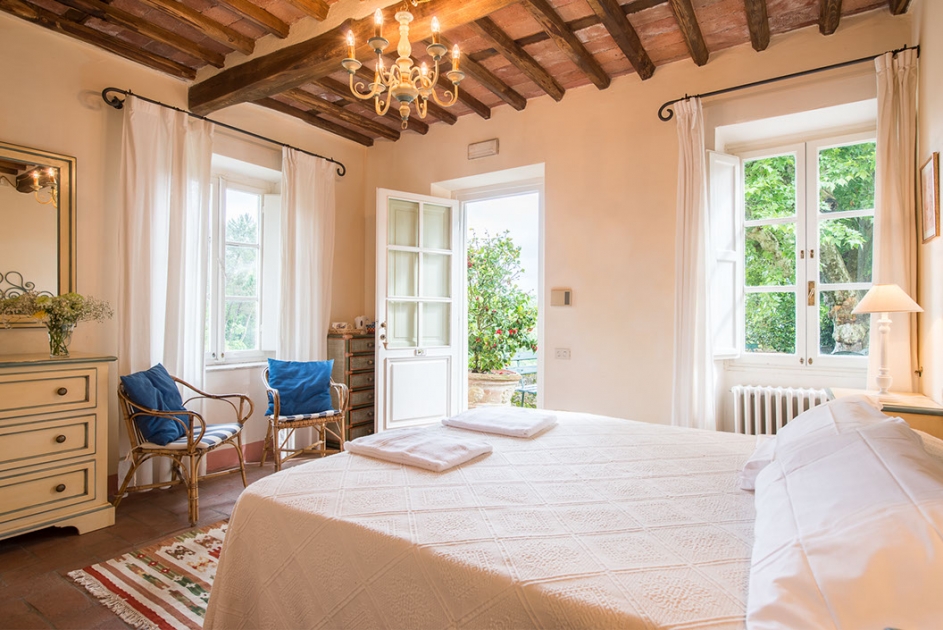 Booking & Information
For bookings and further information, please contact: Jane Parkinson, Co-ordinator and Facilitator
Email: tuscanyartsandhealing@gmail.com