A two-day workshop on a holistic approach to energy healing with Dr. Fernand Poulin in the historic centre of Florence, Tuscany
A two-day workshop on a holistic approach to energy healing with Dr. Fernand Poulin in the historic centre of Florence, Tuscany
---
We are very excited to be offering this two-day workshop in Integrative Energetic Medicine with healing professional, educator and spiritual teacher, Dr. Fernand Poulin, at Relax Firenze in the historic heart of Florence.

Our two-day workshop is open to all who are curious about energy work and how to heal themselves and others and also for those who wish to update their skills. It would also be of great interest to other professionals in the holistic healing world.

What is Integrative Energetic Medicine?

Integrative Energetic Medicine, founded by Dr. Fernand Poulin, is based on the fundamental premise that our body and psychology (thoughts, emotions, beliefs and attidudes) are vibratory expressions of energy. All living things are infused with a 'subtle' energy or life force known in eastern traditions as Chi, Ki, spirit or dosha.

Physical and emotional trauma is reflected energetically too in the body whilst a healthy life force is the optimal environment and subtle container for the integrity and well-being of all cells. The body, soul and spirit can be restored to balance through healing.


In this workshop you will learn and observe the practical applications of:

-the anatomy of the human energy fields, the etheric field, and the chakras, the subtle energy centres of the body
-how to perceive and assess subtle energy fields
-how chakras can become blocked and deviate from the norm
-energetic unwinding techniques - how to unblock energetic patterns caused by physical and emotional traumas so that the energy flows again and healing is able to take place
-meditation, hands-on practice and group discussion

Who is Dr. Fernand Poulin?

We are very honoured to be able to work with Dr. Poulin here at Tuscany Arts and Healing as he brings his work to the public in Italy for the first time.
Dr Fernand Poulin is the founder and director of the WhiteWinds Institute of Energetic Healing in Atlanta, Georgia, in the United States. He is an innovative thinker and writer with over 35 years of research and practice in the field of Energy Medicine. At the age of 24, he experienced an awakening in which he began to see colours and patterns of energy around the human body. From then on he began his journey into formal study with Native American Medicine people, shamans, and spiritual healers from around the globe.


Dr. Poulin brings a comprehensive synthesis of physical, energetic and psyscho-spiritual healing to his students and patients. He is also a Doctor of Chiropractic, and is trained in Cranial Sacral therapy, Applied Kinesiology, Somato-Emotional Release Technique and Visceral Mobilization.

A week of events – further options

We are scheduling in a number of events at Relax Firenze to tie in with this workshop including a healing circle on Wednesday 25 September (10.30am-12.30pm), and private sessions with Fernand at Relax Firenze.. For full details of our Healing Circle and and to book a private session with Fernand, please email tuscanyartsandhealing@gmail.com.

If you are from out of town, why not come and stay in Florence, the cradle of the Renaissance for a few days. May is a glorious month in Tuscany and it is not the height of the tourist season there. We can help find you places to stay in town and even organise a bespoke package for you including a massage, yoga and Pilates at Relax Firenze and a private guided tour of this gem of a city. Please contact us for further details on tuscanyartsandhealing@gmail.com.

Cost

The total cost for the two-day workshop is €240 which is inclusive of the 2-day course, lunches and all refreshments as well as any handouts. €50 non-refundable deposit will secure your place payable via Tuscany Arts and Healing's Paypal account (email to use is tuscanyartsandhealing@gmail.com) or in cash if you are a local participant. The balance is to be paid in full by 21 September 2019. If you cancel within five days prior to the start of the course you will be liable for the full amount unless you can find someone else to fill your spot.
Saturday 28 September 10am-5.30pm; Sunday 29 September 2019 10am-4.30pm
From €240 per person
14 places
Saturday 28 September and Sunday 29 September 2019
Call: +39 345 3140844
Email: tuscanyartsandhealing@gmail.com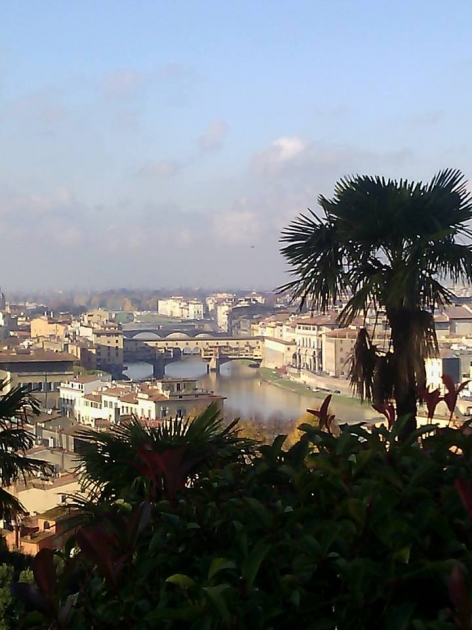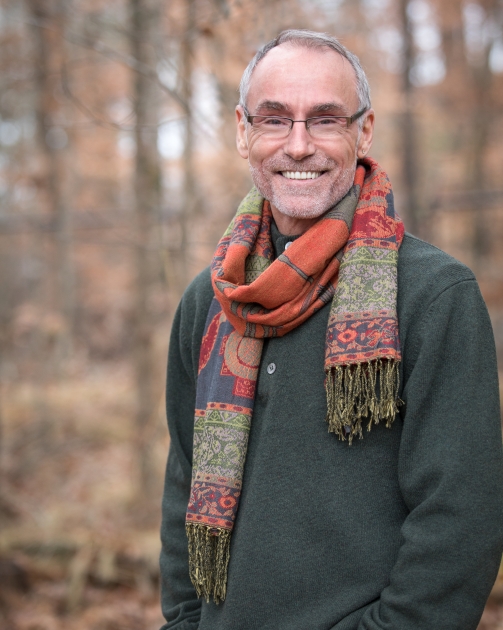 Location
Relax Firenze is a wonderfully welcoming holistic centre in the heart of Florence. It is situated in Via degli Strozzi which connects Via Tornabuoni with its designer shops to the open space of Piazza della Repubblica with its cafés and bars including the renowned le Giubbe Rosse frequented by artists and writers in the early years of the 20th century. Our retreat day will take place in the dedicated light and airy Studio space overlooking Piazza della Repubblica. Refreshments during the day will be offered in Relax Firenze whilst lunches will take place in specially chosen local restaurants.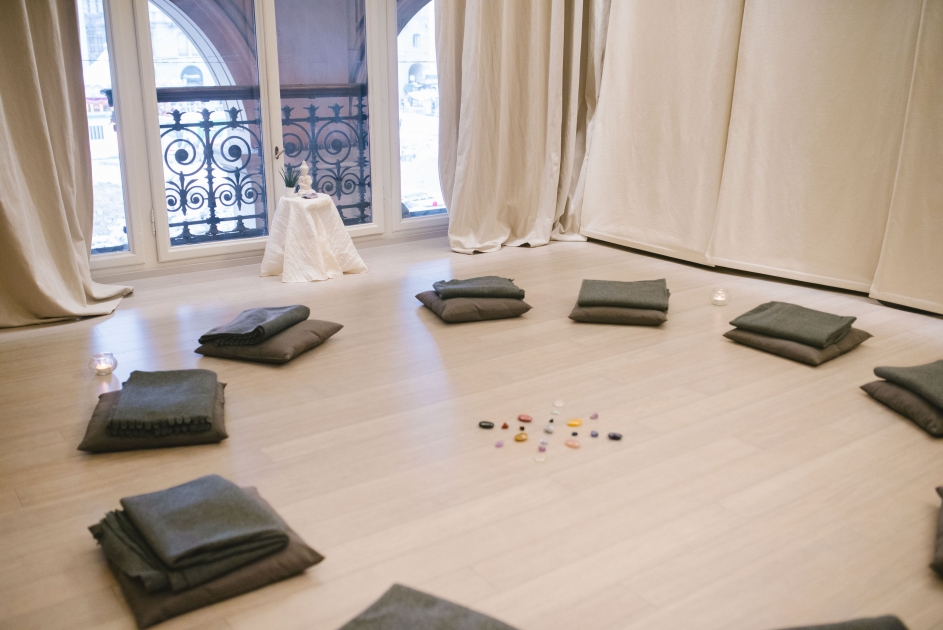 Booking & Information
For bookings and further information, please contact: Jane Parkinson, Co-ordinator and Facilitator
Email: tuscanyartsandhealing@gmail.com